!body text="#000000" bgcolor="#FFFFFF" link="#FF00FF" vlink="#6633CC" background="../pictures/back.gif" topmargin="0" leftmargin="10" face="Times New Roman">
Events in June 2003

Cafeteria for Seniors - Lucie
In the Senior Citizens' Nursing Home (Access not limited by age!), Tuesdays at 4 PM
June 2, Poznatky archeologie (Archaeology Findings) Presented by Bohumír Dragoun. Experimental archaeology at VILLA NOVA in Uhřínov
June 10, Léčivé světlo (Healing by the Light) Presentation of the company BIOTHERAPY, what for and how to use a biolamp.
June 17, Numerologie (Numerology) Presents Olga Matínková from Praha.
June 24, Odpoledne s písní (Afernoon with Songs) Sisters Zdeňka and Simona Pailová from Opočno sing classical, musicals, and folk songs.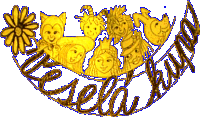 Childrens' day
Fabulous afternoon with ensemble Veselá kupa
June 1 (Sunday), old town, castle gardens
meet between 1 - 4 PM by castle villa for an 80 minutes journey
2-day International Football Tournament
28-29 (Saturday-Sunday) at "TJ Spartak" playgrounds
10 football teams (... Královéhradecko, The Netherlands - Gieten, Poland - Opoczno, ...) at the age cathegory 1984 - 1987.
June 28 - ceremonial opening, basic group
June 29 - final matches, ceremonial enouncement of results, awards
Exhibitons
HANA KOLESOVÁ - TAPISERIE
June 6 - 29, Castle Villa, 11 AM - 4 PM, daily except Mondays
opening ceremony on June 8 at 4 PM
accompanied by Šporkovo trio
Věra Vartová - violin, Jiří Krupička - violoncello, Karel Novotný - guitar
J. Schmiterer: Svita starých tanců
A. Kraft: Divertimento in A
J. Haydn: Kasace in D-major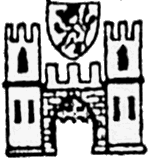 Concerts
CHAMBER ORCHESTRA / KOMORNÍ ORCHESTR SLÁVY VORLOVÉ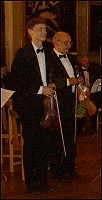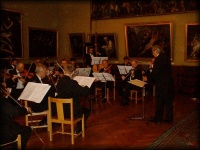 Conductor: Jindřich Roubíček
Soloists: Josef Vlach and Miloš Macháček - violins; Světlana Mádlová - violoncello; Jiřina Vlachová - piano
František Xaver RICHTER (1709-1789): Sinfonia da camera in B
Bohuslav Martinů (1890-1959): Sonatine for a viloin, piano and strings
Antonín Kraft (1749-1820): Sinfonia in Dis
Georg Friedrich Händel (1685-1759): Concerto Grosso No.2, op.6 in F major
June 12 (Thursday), 7:30 PM, Castle Image Gallery
(more photos: introduction, thanks, right wing, left wing, orchestra leaving the hall )


OPOČENKA brass music
June 21 (Saturday), 5 PM, Castle yard, 60 Kč

PRAGUE BRASS QUINTET - PRAŽSKÉ DECHOVÉ KVINTETO
Jan Riedelbauch (flute), Jurij Likin (oboe), Vlastimil Mareš (clarinet), Miloš Wichterle (bassoon), Jan Vobořil (french horn)
June 27 (Friday), 7:30 PM, Castle Image Gallery
Theatre plays
Kodymův národní dům

Kodymův národní dům

June 23 (Monday) (maybe also 24 (Tuesday)) at 7:30 PM, S tvojí dcerou ne! (Not with your daughter!), DS Kodym II. Opočno, director Jiří Holý, entry 50 Kč
Garden plants exhibition
Garden- and pot-plants, exotic plants - tropical and subtropical, bonsai
Garden Center Na Štefance (behind Hotel Praha)
Open daily 10 AM - 5 PM

Cinema
Kodymův národní dům
Dance balls