!body text="#000000" bgcolor="#FFFFFF" link="#FF00FF" vlink="#6633CC" background="../pictures/back.gif" topmargin="0" leftmargin="10" face="Times New Roman">
Events in March 2003

Cafeteria for Seniors - Lucie
In the Senior Citizens' Nursing Home (Access not limited by age!), Tuesdays at 4 PM

Home Pets - moot with veterinary surgenon MVDr. J. Šedivý), March 4
Forest Animals - Significant hunters' objects in Rychnov region (Ing. M. Vondřejc), March 11
The Water That We Drink - History and presence of water-supply and sewages in Opočno (Jan Provazník, co-owner of Žap-Vak), March 18
Doctor's Reminiscences - medicine and life of MUDr. O. Karban, senior consultant of Opočno hospital's children department, March 25


Dance balls
All balls take place in Kodymův národní dům (KND)
Town Hall Ball, March 14 (Friday) at 8 PM
Children Carnival, organized by Opočno Scouts, March 16 (Sunday) at 1:30 PM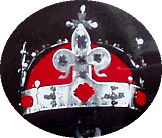 Theatre plays
Kodymův národní dům
Králobraní
Historical musical by Theatre Ensemble Poděbrady. By L. Langr
March 22 (Saturday) at 7 PM, 50 Kč
About a Dog and a Cat
Fairy tales presented by Theatre Ensemble Duha - Polná. Author Josef Čapek.
March 26 (Wednesday) at 9 AM, 25 Kč (for children)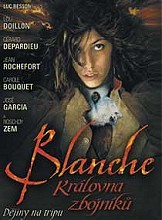 Cinema
Kodymův národní dům
March 4 (Tuesday), 6 PM, Červený drak (Red Dragon), thriller, USA, 30 Kč, 123', since the age of 15
March 11 (Tuesday), 5 PM, Planeta pokladů (Treasure Planet), cartoon by R. L. Stevenson, USA, 30 Kč, 95'
March 18 (Tuesday), 6 PM, Blanche - královna zbojníků (Blanche - the Queen of Bandits), historical comedy, FR, 30 Kč, 104', since the age of 15
Concerts
Afrika - spirituals
CARMINA - children choir from Rychnov nad Kněžnou
March 3 (Friday) at 7 PM, Kodymův národní dům (KND), entry 40 Kč
Spring Concert of the School of Arts
March 25 (Tuesday) at 6 PM, Kodymův národní dům (KND), entry arbitrary
Bible Lectures
by ing. Jan Ejem (SDAC), Kodymův národní dům, Mondays at 6 PM. (for info call 494 541 889), entry fee voluntary

March 3 - Why the God does not show himself? Is the faith blind?
March 10 - Jesus Nazaretus - A myth, madman, genial master, or the one, whom he declared himself?
March 17 - The most important event in the history - Mom, why did they hang the man o the cross?
March 24 - Confidence in the future - Not only the history of great empires, but also today and the future of the world are in the prophecies of the Bible.
March 31 - I will return - Who will solve the problems of mankind and what is your hope?