---
tourist
information center

O P E N
(break 11.30-12 AM)
Mon - Fri
Sat - Sun
September - April
8 AM - 5 PM
-
May - October
8 AM - 5 PM
10 AM - 4 PM

In the town hall building by the bus stops on the main square, Kupkovo náměstí 247, phone 494 668 111 and 725 701 820, fax 494 667 848, e-mail infocentrum@opocno.cz
Free Opočno maps, information leaflets, culture program, tickets reservation.
Public Internet, printing and copy service for a small fee.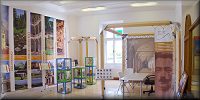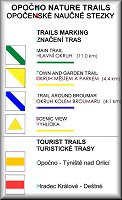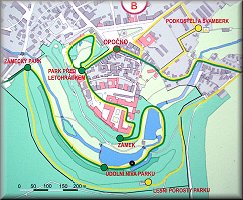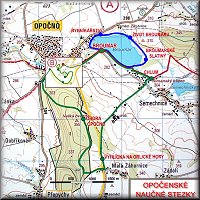 Opočno Nature Trails
There are three nature trails marked around the town Opočno.

Main trail: town center - game preserve - lookouts - Broumar (11 km)
Historical center and castle gardens (4.4 km)
All around the pond Broumar (4.1 km)
The information boards on the trails are in Czech. Other languages printed guides are available for free in the Tourist Information Center.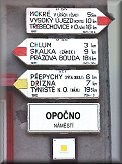 Besides the three nature trails there are two tourist paths marked through Opočno:

Opočno - Týniště nad Orlicí
Hradec Králové - Třebechovice pod Orebem - Opočno - Prázova Bouda - Deštné v Orlických horách
Detailed tourist maps are located at the main square (Kupkovo náměstí) and by the pond Broumar, but good idea is to choose your own map from several editors in scales 1:50000 to 1:100000, available in book stores, newspaper stands, tourist information centres, etc.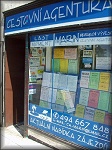 Travel Agency MARIN
Address: Nádražní ulice 167, Phone: 494 667 848
Open: Mon-Fri: 9-11:30 and 12-17

Services:
tours: both abroad and domestic
free tourist information
timetables, fax, copier

Travel Agency T Split Tour
Address: Kupkovo náměstí 137, Phone: 723 336 908

Address: Kupkovo náměstí, Phone: 494 621 072, 605 521 736
E-mail: dobruska@ckl.cz
Transportation
České dráhy - Czech Railways (station = nádraží)
Opočno railway station name is Opočno pod Orlickými horami - not only Opočno.
Phone: 494 668 109, map
There is a through train to/from Prague.
On-line timetable for trains and buses

town Dobruška: F.L.Věk house (Czech revival museum), Jewish mikve (bath-museum), Town Hall (lookout tower, museum), more details (CZ), cycling and footpath between Dobruška and Opočno (CZ)
Skalka: Chateau, old Jewish cemetery
Osičina: Lookout tower about 56 m high; accessible level 37 m (165 steps), on the hill Osičina 5 km south of Opočno
Open during tourist season on weekends and during summer vacations. Otherwise on call.
town Nové Město nad Metují: large castle, renaissance square, pictorial valley Peklo
valley reservoir Rozkoš (20 sq. km)
town Česká Skalice and pictorial valley Babiččino údolí
town Náchod: castle (CZ), museums, more details (CZ)
fortification Náchod-Dobrošov (CZ) (1938): guided (underground) tours, lookout tower (open on weekends 10 - 16), more details (CZ)
mountain town Nový Hrádek (CZ), castle ruins Frymburk
natural protected area Orlické hory (Eagle Mountains) - biking/skiing routes
References
OPOČNO - history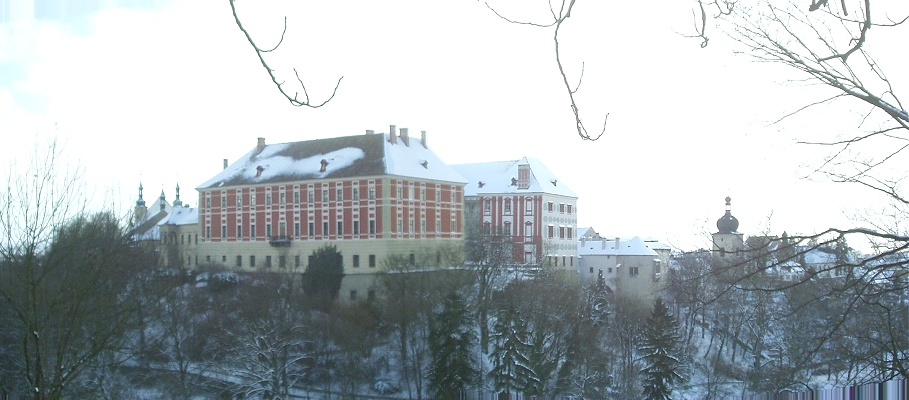 Back to Contents
|
Next page