Events in October 2009

Opočno sightseeing guided tour in Czech (Vycházky historií Opočna) - guides Dana Marková and Václav Rathouský
All participants are welcome to add their piece of historical knowledge of each visited place.
Saturdays or Sundays afternoon (~4PM) (if no rain condition), for the meeting point and time (every week different) ask zusop

wo.cz Admission free.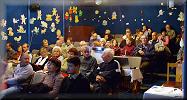 For winter time old Opočno documents will be screened on Tuesdays (starting on October 27) at 5 PM in Kodymův národní dům. Free entry.
Main speaker Mr. Václav Rathouský. Historic images presentation by Ms. Dana Marková, Mr. Luděk Hamáček and Mr. Vladimír Macek.


42-nd Falconers' meeting
Prepared by Klub sokolníků ČMMJ; over 100 falconers; besides Czech also from Slovakia, Poland, Austria, Germany, the Netherlands, Belgium, and Great Britain.
October 8-10 (Thursday - Saturday) in surrounding forests
Every day at 7 PM festal ending on castle yard
Saturday at 10 AM public demonstrations of falconery hunting near Vodětín
... more

MEETING WITH REGIONAL WRITERS (SETKÁNÍ S REGIONÁLNÍMI SPISOVATELI)
Věra Kopecká from Broumov, poet and Polish poetry translator
Božena Tymichová from Opočno, fairy-tale writer
Milan Dušek from Žamberk, detective stories writer
October 13 (Tuesday) at 6 PM in Opočno town library

Concerts
Sports


Off-road rides in the amphibious armoured fighting vehicle called BVP.
See start of the ride on YouTube. Access to the brickfield is marked from the road 298 from Opočno to Dobruška.
Operating on weekends from May to October from 9 AM to 5 PM. NOT operating August 22-23.

Theatre plays


Theatre plays for children:

Cat&apos`s Dream (Kočičí sen) - by Divadélko Batole, stage manager Ms. Božena Tymichová
October 4, 20 Kč
About Johnnie (O Honzovi) - by Opočenský Kašpárek, stage manager Mr. Tomáš Fábera
October 18, 30 Kč
Rambling Root (Bludný kořen) - by Divadlo Kodym, stage manager Ms. Božena Tymichová
October 25, 30 Kč
Sundays at 3 PM (see the poster) in Kodymův národní dům, entry 30/20 Kč

Exhibitons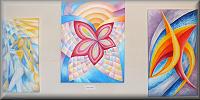 EVA VALTEROVÁ – PROMĚNY LÁSKY - oil painting
Ceremonial opening: October 2 (Friday) at 5 PM. Musical introduction by Il Pidliccato, historic music ensemble from Opočno School of Arts.
October 3 (Saturday) to 18 (Sunday) 2 PM - 5 PM in Kodymův národní dům cafeteria









Opočno theatre history in photography - photos and documents exhibition
Fantasy art competition - exhibition
Fairy-tale book (Pohádky ze zámeckého parku) presentation
Open on work days 8 AM - 4 PM, and before, during and after KND events in Kodymův národní dům, entry free
Garden- and pot-plants, exotic plants - tropical and subtropical, bonsai
Garden Center Na Štefance (behind Hotel Praha)
Open daily 10 AM - 5 PM


Dance
POSVÍCENSKÁ ZÁBAVA
October 2 (Friday) at 7 PM in Hotel Praha. ? Kč

COUNTRY TOMY - folk music concert and dance party

Tomy Opočno, ICQ Ostrava, Klapeto Pardubice, Gram Východní Čechy. Dance ensemble Ernika


October 10 (Saturday) at 7 PM in Hotel Holub. 70 Kč